Add your advert in less than 5 minutes!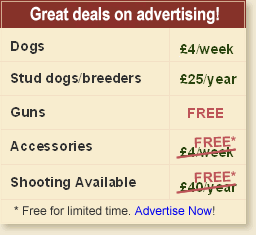 Adding a listing is as easy as 1-2-3:
Browse to the category you want to add a listing to.
Click the "Add a listing" link. Complete the form and make a payment. Your listing is done!
It's that easy! No more waiting for Thursdays for a Shooting magazine to come out - with Planet Gundog you really can sell your products fast as your advert is "live" immediately and Planet Gundog is available 24 hours a day 7 days a week.
What are you waiting for?